Nil mode was an additional mode exclusive for Exxo Avalon added in 7.0 version. It could be activated by defeating Oblivion 10 times. On the tenth time, there should be a message, "The sky darkens..." It was however removed later due to unfixable bugs.
Features:
Everything in Terraria has been buffed extremely so this means that slimes can harm and kill you even with the most OP gear in the mod.
2 new ores(Unvolandite and Vorazylcum but you could only get 1 type of ore depending on your world) will spawn upon smashing new altars called Nil Shrines(spawns after Oblivion's 10th defeat).
The more you progress with Nil Mode, the harder it'll become.
Pumpkin Moon's OP buff:
Trying to defeat the Pumpkin Moon Event on Nil Mode is almost impossible due to Nil Mode's buffs. For example, Pumpking bosses have as much health as Oblivion.
Known Bugs/Glitches:
Nil Shrines will spawn EVERYWHERE in your world when you defeated Oblivion on the 10th time
The game glitches out(Guide Help Menu disappears/item disappears from Guide's Crafting Help Item Slot/game crashes/extreme lag) when you give the Guide NPC a Unvolandite or Vorazylcum Bar.
You can't mine Unvolandite/Vorazylcum ore, even with Blah's Picksaw(425% pickaxe power) but you can mine both ores with Acceleration Drill(400% pickaxe power)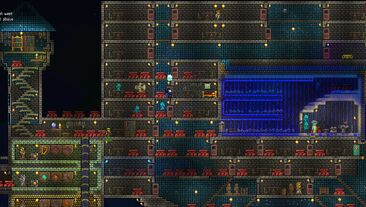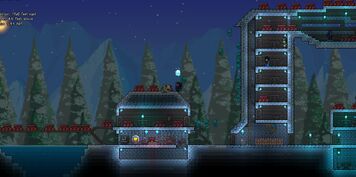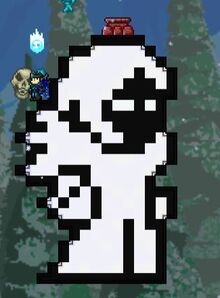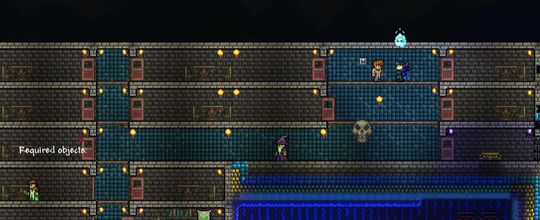 Ad blocker interference detected!
Wikia is a free-to-use site that makes money from advertising. We have a modified experience for viewers using ad blockers

Wikia is not accessible if you've made further modifications. Remove the custom ad blocker rule(s) and the page will load as expected.