Giga Horn
Statistics
Type
Magic weapon
Sub-Type
Magic Weapons
Tooltip
Summons a powerful sonic blast

Damage (?)

26
Crit. Chance
7
Speed
4 (Insanely Fast)
Use Time
30 (Slow)
Knockback
4 (Weak)
Rarity

Tier 5 (Magenta)

Mana Cost
60
Sell Value
7 8 Template:Cc
Crafting
Crafted With
Makes 1

---

1 Spell Tome
30 Air Shards
15Soul of Might
20 File:Onyx.pngOnyx
Crafted At
Bookcase
Giga Horn is a magic weapon that will fire a sound wave attack. This weapon is very effective against enemies that have high knockback resistance, as the projectile will hit multiple times through it.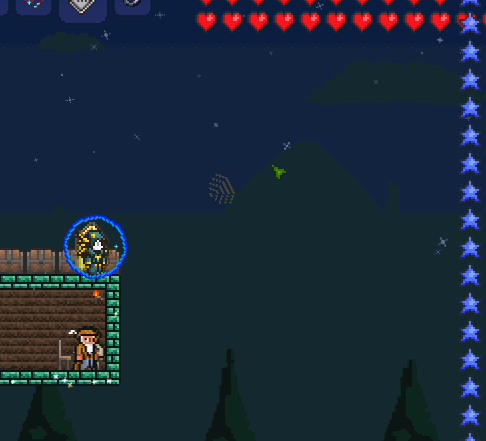 Ad blocker interference detected!
Wikia is a free-to-use site that makes money from advertising. We have a modified experience for viewers using ad blockers

Wikia is not accessible if you've made further modifications. Remove the custom ad blocker rule(s) and the page will load as expected.